June 11-12th 2016
Workshop at Art Alliance in Greensboro, NC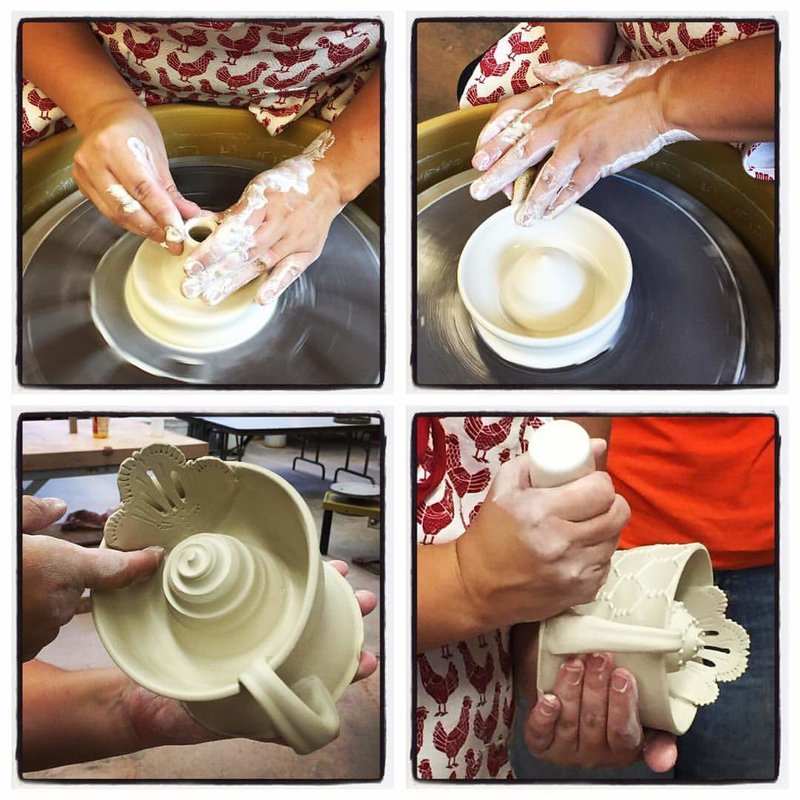 Photo by Ann Lynch
What a fun workshop and talented group of artists! I love Greensboro and I was so excited when Art Alliance invited me to give a workshop. I did a demo on throwing and assembling my juicer form as well as surface decoration. We did slip trailing and underglaze painting and the students created some fantastic work samples. Can't wait to do my next workshop! If you'd like me to come to your town, please send me an email, I'd love to see what we can do.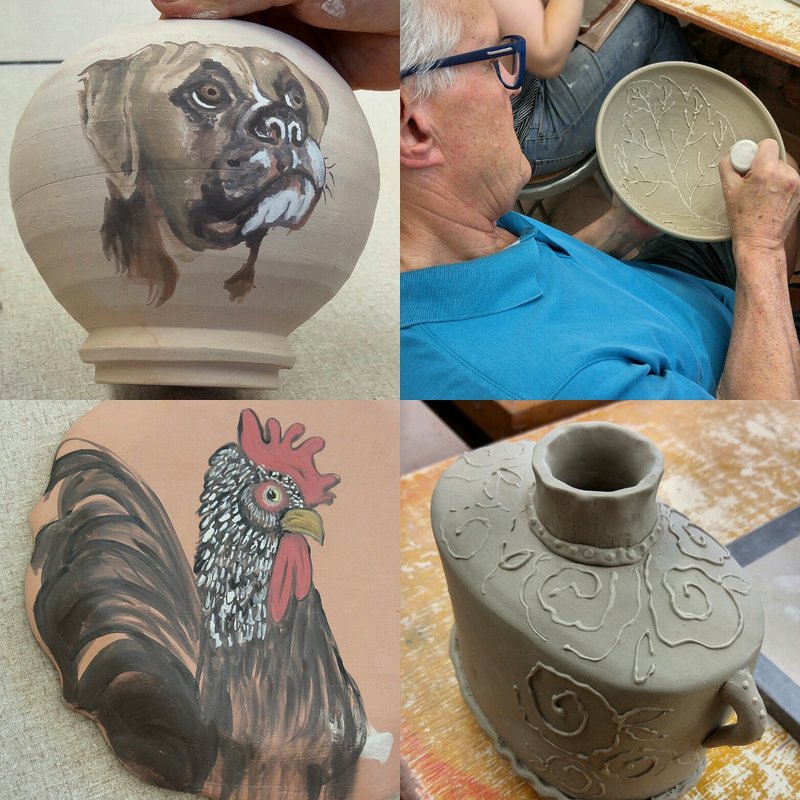 August 25, 2015

What a summer it has been! I hope you have all been enjoying yourselves. It's been busy and wonderful here, working on pottery for shows and my latest project, a collaboration of stoneware salt cellars, thrown and painted by me paired with wooden lids, crafted by artist Adam Wiley.

When I was visiting home a few months back, I saw an old salt crock with a wooden lid and I was inspired. I remembered my friend Adam who makes beautifully crafted wooden lids for his pottery. I thought it would be great to do a collaborative series with another artist so I asked if he was game and he was! They turned out beautifully thanks to careful consideration by him when making the lids. He selected a fantastic black walnut to compliment the brown flecks in the clay and he tapered the edges of the lids to suit the form of each jar. Here's a look at how they turned out, some are still available in the shop. Please be sure to check out Adam's page and his wonderful work. Thanks for looking!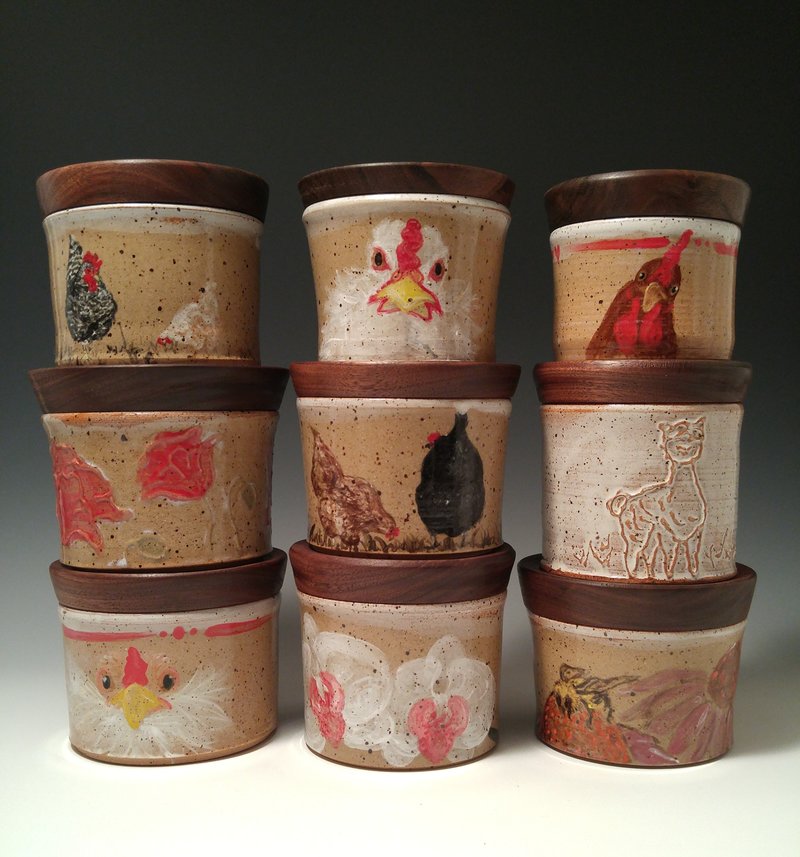 April 27, 2015

Welcome to my new page! It's been an exciting time at June Bug Pottery lately. I was invited to participate in wood/salt firings at two local potteries this month. The experience was incredible and I had a chance to learn so much. I hope to build a wood kiln of my own one day when I have more experience, I'm totally hooked on wood firing! Thank you to Blue Hen Pottery in Seagrove, NC and Joseph Sand Pottery in Randleman, NC. For more about the results from the wood firings, check out my Facebook page.
Two mugs from Blue Hen Pottery's wood kiln, the salt glaze on them is beautiful.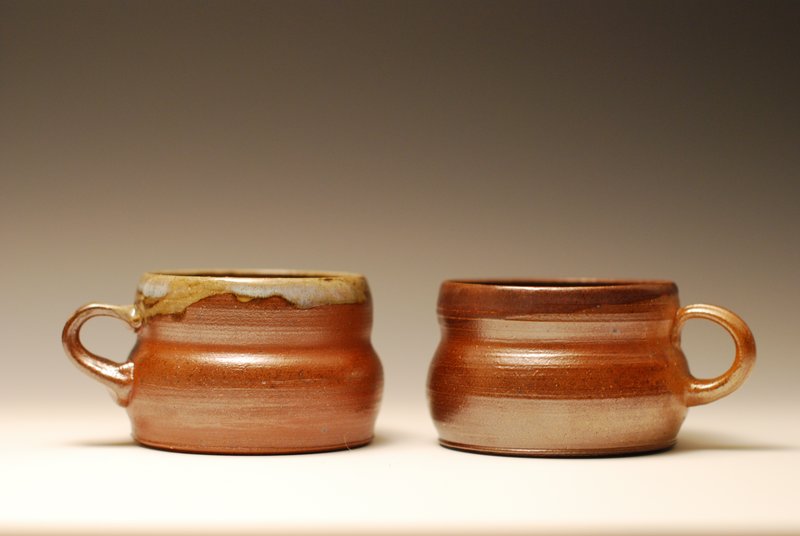 A teapot from the wood kiln at Joseph Sand's kiln.